So there's this sweet program that takes over the video drivers (they were drunk anyhow) and will more than likely give you a frame rate boost and/or make things nicer looking depending on what stuff you turn on. 
This guy over at 3dguru was nice enough to make a configure program for it so it's easier to set up. 
http://forums.guru3d.com/showthread.php?t=386703
Download link is under the 2nd image there. 
Some samples of what the game can look like with certain options on. Click on the images and then move the mouse around to see the difference.  
http://sfx.thelazy.net/games/preset/218/
The big thing you can do with it is turning off the in game Anti-aliasing and use the one in SweetFX. This is what gave me a nice frame rate boost. I now run the game on high everything and it's all smoooooooOOOoooth at 58 FPS.
Before doing anything else go into GW2 and turn off Antialiasing (put on none). It's under options, 2nd tab down, and then 7th option down.
Setup Instructions
: 
1. Download the rar file. 
2. Extract to place of your choice.
3. Run program as administrator.
4. Click "Add new game" button on bottom left.
5. Find the GW2.exe file. If you installed default it's over in c:\Program Files (x86)\Guild Wars 2\
6. Select that and hit ok. List of options should now be on the main screen of the program. 
7. Select your wanted options. I'd go with just turning on SMAA at first just you can see if there's a difference in game.
8. Lauch game.
9. Scroll Lock button turns SweetFX on/off.
10. Enjoy new frame rate and/or new colors/sharpness.
Settings I have on are: SMAA, LumaSharpen, and Curves. Some others turn on the HDR stuff (looked awesome in the Batman games) but I didn't like it in GW2. I'll take the realistic colors over the over saturation.
Manual installation:
1. Put the files into GW2 folder.
2. Find 
"SweetFX_settings.txt" and open it.
3. Under "Choose effects" change "
#define USE_SMAA_ANTIALIASING 0" to "#define USE_SMAA_ANTIALIASING 1". That'll turn it on.
4. Do the same with "#define USE_LUMASHARPEN" and "#define USE_CURVES" to get the same settings I have.
5. Change any others from 0 to 1 to turn them on if you so desire.
6. Load up GW2 and hit Scroll Lock to turn SweetFX on/off.
Can you get banned for using it? No. It just takes the wheel from the graphic drivers and does nothing to the game itself.
If anyone else gets a performance boost let me know. Curious.
-Phlimm

Varkros




Posts

: 33


Join date

: 2014-01-30



Definite increase, and more importantly, it looks better. Crisp, sharp and happy!

Farria




Posts

: 3


Join date

: 2014-06-15



After tweeking the settings I have managed to get the textures to show up with better detail and a crisper look. The color explosion during large fights has also been toned down. The 800px images below still don't do the final result justice though.
LA with SweetFX off: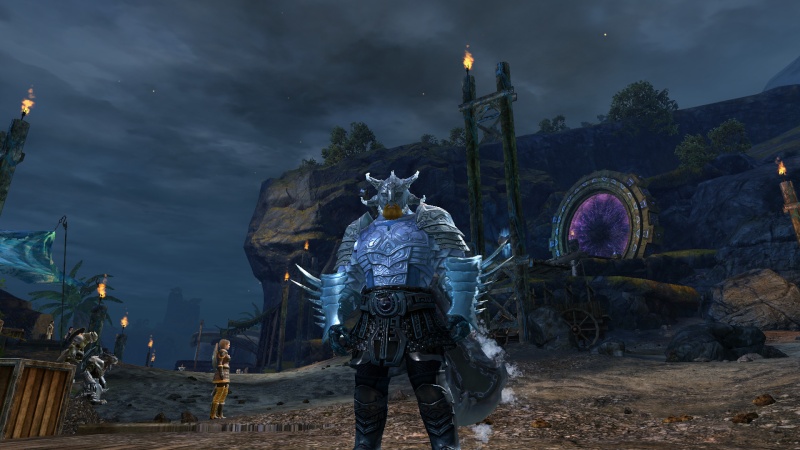 LA with SweetFX on: Check out the detail in the crate on the left and the cliff face now. Heck that's even some characters back there not blobs.
Dry Top sweetFX off: Not bad
Dry Top sweetFX on: Whoa...rock face detail and can even see sand grain texture now.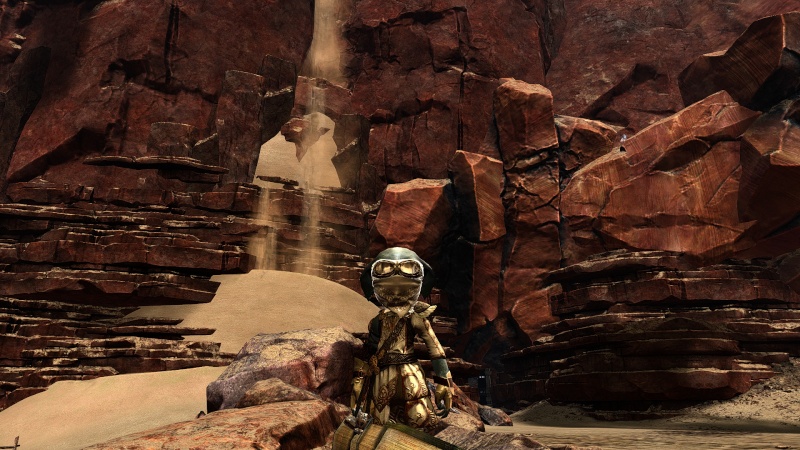 Settings currently used:
SweetFX Settings

Varkros




Posts

: 33


Join date

: 2014-01-30



Similar topics
---
Permissions in this forum:
You
cannot
reply to topics in this forum